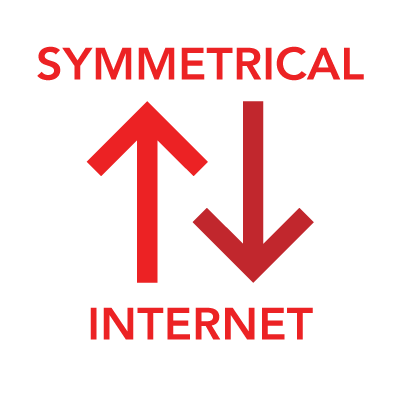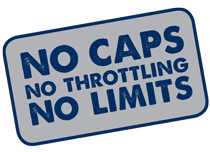 **All plans include unlimited internet with no data caps.**
Internet Packages
At Aroostook Technologies Inc. we know that one size doesn't always fit all. That's why we offer a variety of choices for your internet needs. Check out the options below to see which package is right for you. Package availability and internet speeds may vary per location.
*Standard Package – $49.95 /Month
This package is designed for customers that use the internet for casual browsing and email. Internet Speeds up to 10 Mbps download and up to 10 Mbps upload.
*Power Package – $69.95 /Month
This package is designed for customers that want to be able to browse the Internet and stream movies via Netflix, Hulu or other programs on a single device.  Internet Speeds up to 25 Mbps download and up to 25 Mbps upload.
*Extreme Package – $84.95 /Month
This Package is designed for customers that want to be able to browse the internet and stream video, movies and or play online games on multiple devices at the same time. Internet Speeds up to 50 Mbps download and up to 50 Mbps upload.
*Managed WIFI Service – $10.00 /Month
This service includes the rental of a quality wireless router that delivers high strength signals to the WIFI devices in your home or business. This service also includes the following
Remote Network Management (Change SSID's and passwords, kick devices off of the network, enable WPS to help with connecting new devices, and much more)
Parental Controls with Remote Management (Block content and setup allowed access times per device)
Remote Quality of Service Management
Remote Firmware upgrades keep you as secure as possible at all times.
*Seasonal Customer Package – $10.00 / Monthly during off season
This Package is only available to customers that have fulfilled their one year contract. During the time the customer is away, the internet will be shut off and a $10.00 monthly charge will be implemented to keep the internet gear on site. Regular billing will resume upon re-connection of internet service when the customer returns.
*Pricing above is based on a 12-month contract term per month. A one-time charge of $139 for a basic installation, equipment included, is in addition to the monthly fees above and is payable at the time of installation. Some competitor discounts apply for certain installations so please feel free to inquire about discounts for your internet service. Abnormal / unusual installations will be performed/charged on a time and material basis and will be identified at the time of the site survey. If you have any questions, please feel free to contact us.
*Please note that actual speeds may vary depending on location and system usage at any given period of time. Speeds listed are approximate.